The Forum
The county council, working in partnership with district and boroughs, has been developing a Surrey Place Ambition, a vision for the county for 2050. 
All agree that there is value to good quality development. Better planning is important, be it through the existing and emerging development plans or via planning decisions. The housing and development needs in Surrey are strong, and the infrastructure challenge is real.
The challenges of the 2020s
The make up of local government, be it a single unitary authority, or other forms of single tier local government – the purpose to address funding challenges and find better ways to govern;
Utilities challenges, notably water supply and 5G broadband;
The natural environment, ongoing mechanisms to address the landscape, air quality and biodiversity impacts of change on special protection areas and the Surrey Hills AONB;
Transport challenges, methods to grow micro mobility (cycle/ scooters) and notably rail capacity to London,
Gatwick and Heathrow and the M3, A320, A3, A24, M23, A21, M25 road corridors;
Regeneration and densification challenges facing some areas and some town centres;
The building beautiful agenda, ensuring the best quality development, in context where appropriate, or bespoke/ contemporary where justified;
Identifying sufficient development land in environmentally constrained areas is a challenge;
Collective opinions on changes to the planning system proposed by the Government;
Ensuring that the greatest challenge, climate change, is better addressed in the county.
More information regarding challenges and the ambitions of our purpose can be explained further in the Surrey's 2050 Place Ambition.
Leadership Team
Andrew Munton, Reside Developments
Chairman
Andrew has vast planning knowledge that he brings to Reside and now the SDF, following eight years as Regional Planning Director with Bellway and prior to that, as Senior Planning Manager with Vail Williams. He is a member of the Royal Town Planning Institute with a Masters in Town Planning.
More information & contact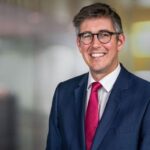 Charlie Collins, Savills
Planning Lead
Charlie specialises in strategic development, planning promotions and applications, green belt and CIL. His focus is on the housing sector. He has been a planning consultant for over thirteen years, following his early career in local government.
He has been responsible for the Guildford/Sevenoaks planning team since August 2016, growing the team to thirteen professionals.
More information & contact
Julian Seymour, Cratus
Communications Lead
Having started his career as a Parliamentary researcher, Julian has been working in specialist property communications for more than 15 years over which the sector has evolved and matured.
During that time Julian has worked on planning projects from across the sectors and across the country. That has meant working for Sainsbury's, Hammerson and Land Securities during the retail boom; infrastructure developers and renewable operators, particularly on and off shore wind, solar and Energy from Waste schemes; and housing and mixed-use town centre schemes at all stages of the planning process from land promotion through to detailed application and appeal support.
More information & contact